Domaine Chandon de Briailles Volnay les Caillerets 2009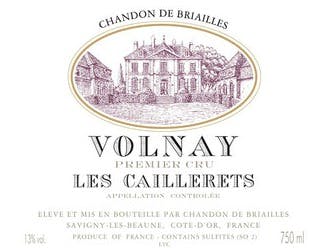 This wine has a beautiful velvet and matter. The tannins are tight in its youth, especially in the finish.
BurghoundAn extremely ripe nose combines spiced plum, floral, mineral and prune notes that lead to attractively textured, suave, supple and utterly delicious medium-bodied flavors blessed with seemingly endless reserves of extract that buffer the firm tannic spine on the long and serious finish. I very much like the underlying sense of tension and this should be most impressive in 10 to 15 years. Note that this is not a classic Caillerets as it's exceptionally ripe.