Domaine Comte Georges de Voguë Bonnes Mares 2010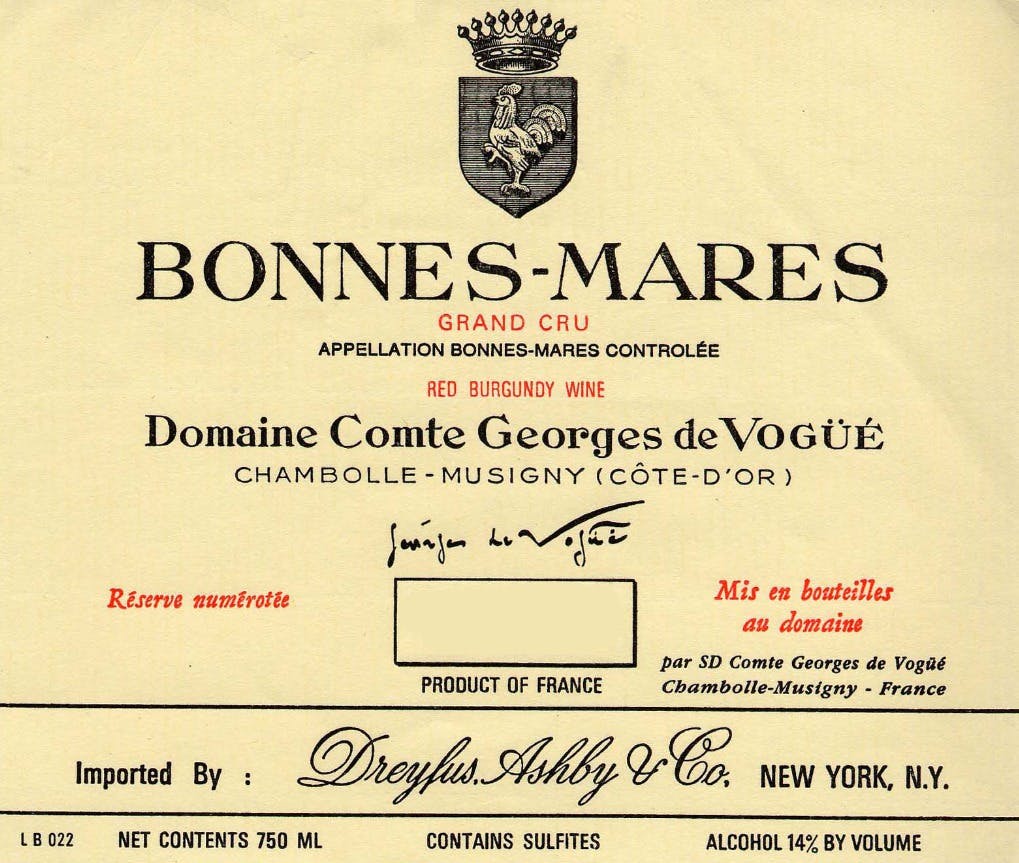 Deep cherry-red. A brooding nose that mixes red and black fruit, though black is dominant, with a coffee edge. Concentrated and tannic. Starts on full power, a gradual diminuendo is the character of the wine-well it couldn't go higher-fading very slowly into the finish. It's fully packed with material and shows great balance. Pinot Noir is well-suited to pair with poultry, beef, fish, ham, lamb and pork. It will play well with creamy sauces, spicy seasonings and may just be one of the world's most versatile food wines.
BurghoundNot unexpectedly here the brooding nose is completely different with a much greater emphasis on earth and smoked tea nuances on the darker hued fruit that includes cassis and black raspberry. The rich, powerful and impressively concentrated large-scaled flavors exhibit a sleek muscularity on the pure, balanced and gorgeously long finish. Like most of these 2010s, there is a serenity present here that allows the wines to unfold elegantly and coherently. This is forceful wine yet it delivers that power with no sense of weight or heaviness.